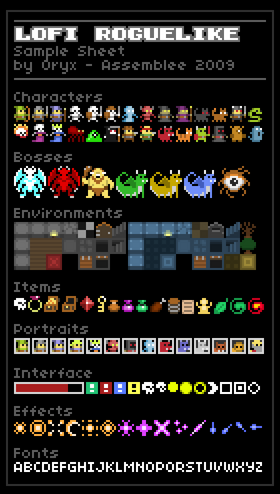 The artwork of Realm of the Mad God may seem familiar. The 8x8 sprites are from a Creative-Commons artwork set made by Oryx in 2009 called "LoFi Roguelike". Oryx gave permission for anyone to use this artwork for non-profit purposes, which was exactly what Wild Shadow Studios did when they started.
When Wild Shadow decided to make a business out of RotMG, they approached Oryx and negotiated the purchase of a license to keep using Oryx's artwork. Since then, Wild Shadow has made more art for use in their game, and plans to continue using this iconic style.
Ad blocker interference detected!
Wikia is a free-to-use site that makes money from advertising. We have a modified experience for viewers using ad blockers

Wikia is not accessible if you've made further modifications. Remove the custom ad blocker rule(s) and the page will load as expected.