Nexus
Talk

0
246pages on
this wiki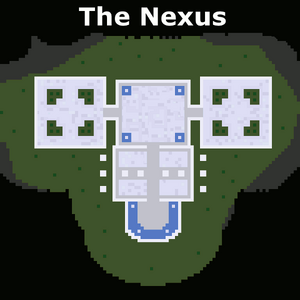 The Nexus is the hub where adventurers can safely recover from fighting against Oryx 's minions. It is also where new adventurers arrive.
You can teleport outside Nexus by using a trickster prism or a rogue with a Cloak of the Planewalker, just like seein the Oryx Statue in your vault.
In Nexus can you not trade but you can items buy z.b. a Sword for 250 coins.Die coins cost Money z.b. 5Money=500coins.
Commonly scammers will be in nexus as well as Bots that advertise items or websites. Nexus also sells merchandise like drake eggs.