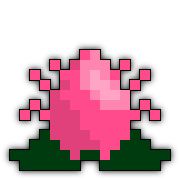 Belladonna
 is the boss of the 
Belladonna's Garden
 dungeon.
Immune to Paralyze

Immune to Stasis

Immune to Stun 

Counts toward God Kills

Quest Boss
Combat
Aesthetics

Damage

Condition effects

Speed (tiles/sec)

Range (tiles)

Comments

96-103

(99.5)

Bleeding

 for 

3s

2.5
7.5

75-143

(109)

2.5
15

82-114

(98)

Slowed

 for 

3s

3.5
21

91-155

(123)

4.5
22.5
"You are nothing more than nutriment for my roots." "Begone insects." "You dare enter my home!?" "Be consumed by my young!" "You will be as food to my children!" "Roots, Flowers, Vines, destroy these villains!" "I will not be silenced. I will not be destroyed!" "My children...aid me..." "YOU WILL NOT LEAVE HERE ALIVE!"
Reproduction
Spawns:
Upon Death:
Drops
Bag
Item

Bashing Bridge Skin

Eligible Bachelor Skin
Tips
Try to avoid standing near or on top of the Immaculate Red Flowers as they are the only ones that cause significant damage. Also, during the second phase, avoid standing on the bottom center of the map as Immaculate Red Flowers could spawn there and if you're standing right on top of one, it can kill you instantly.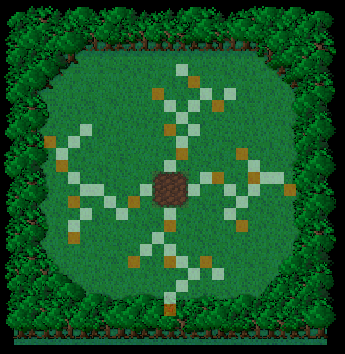 Ad blocker interference detected!
Wikia is a free-to-use site that makes money from advertising. We have a modified experience for viewers using ad blockers

Wikia is not accessible if you've made further modifications. Remove the custom ad blocker rule(s) and the page will load as expected.